News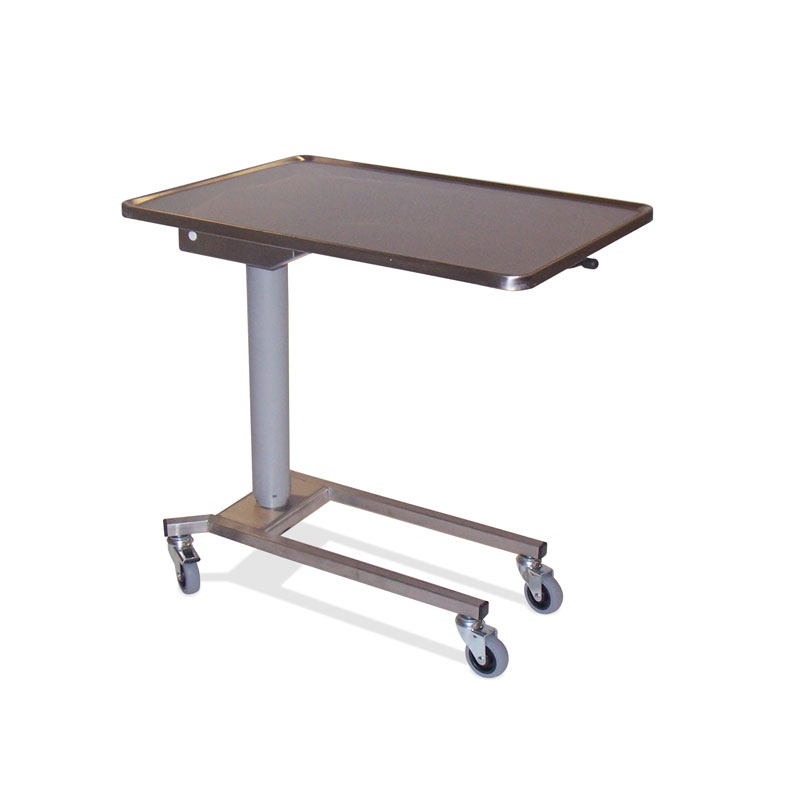 34760 Assistingtable / Mayotable, electric height adjustable, 60 x 40 cm
34770 Assistingtable / Mayotable, electric height adjustable, 70 x 50 cm
Description: The frame I made in stainless steel profiles, connected to a robust aluminium
column that include the built-in height adjusatble unit. The top is a stainless steel covered
plate designed with large rounded corners. The swivel ball bearing wheels are zink plated,
and the wheels are fitted with a grey rubber track. The electric control unit is positioned
for easy operation under the top plate and the battery need to be recharged only after a
minimum 50 full height adjustments. The charging socket is placed under the table top.
Performance: Adjustable height 70 – 135 cm. Max load 30 kg.
Accessories:
Anti-static wheels.

Offer request
Send Request
Contact us
Do you have questions or want to order? Call us at 035 - 15 13 30 or send a message.