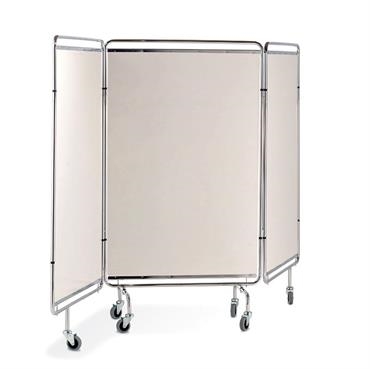 Ward screen
Ward-screen 3-parts
Frame: All-welded chromium plated tubular steel. Screens in opal coloured glass-fiber plastic.
Wheels: 6 swivel wheels 75 mm.
Dimensions: Length 255 cm, height 151 cm.

Offer request
Send Request
Contact us
Do you have questions or want to order? Call us at 035 - 15 13 30 or send a message.