Bucket trolley, stainless
Bucket trolley, stainless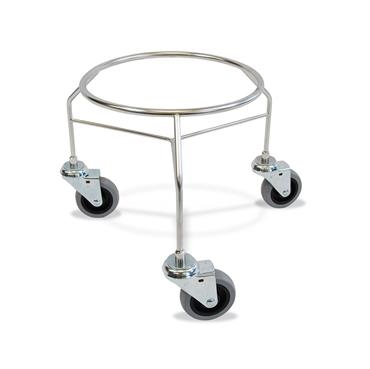 Bucket trolley, stainless
80010 Bucket trolley, stainless
Frame: All-welded stainless wire steel.
Wheels: 3 swivel wheels Ø 75 mm.
Dimensions: L= 33 cm, W= 33 cm, H= 27 cm.
Accessories:
Rust proof bucket 15 litres
Antistatic swivel wheels

Offer request
Send Request
Contact us
Do you have questions or want to order? Call us at 035 - 15 13 30 or send a message.